The MADROG company offers services in the full range of repairs of road machinery and equipment, including service, maintenance, regeneration and repair.
COMPLEX ROAD MACHINES SERVICE ON THE HIGHEST LEVEL
We, MADROG, are committed to our customers.
We offer the maintenance, service and repair of our machinery and equipment.
As a recommendation, we offer complete service kits before the working season, which include inspection of the entire machine, including inspection of all systems and any necessary repairs, according to a special scheme based on many years of experience.
Among other things, the pressure of the entire hydraulic system is measured, analyzed and assessed for verification.
The leveling systems are always carefully overhauled during service.
Of course, the original replacement and repair parts used have the highest quality.
The repair and assembly is carried out by highly qualified personnel, which was previously trained by the manufacturer.
We guarantee our machines and ensure efficient operation during the working season.
With the help of the latest media, we have developed an emergency plan with which the fastest possible help can be called up when needed.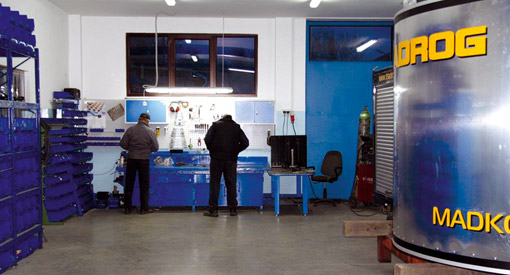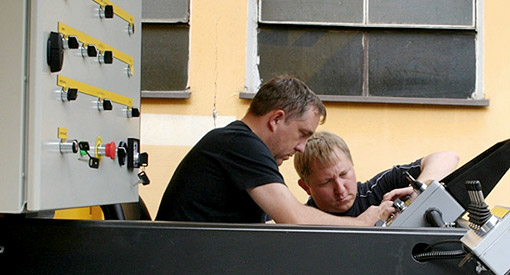 Contact us ? we will process your request shortly and contact you.