The spreader is intended for winter road maintenance.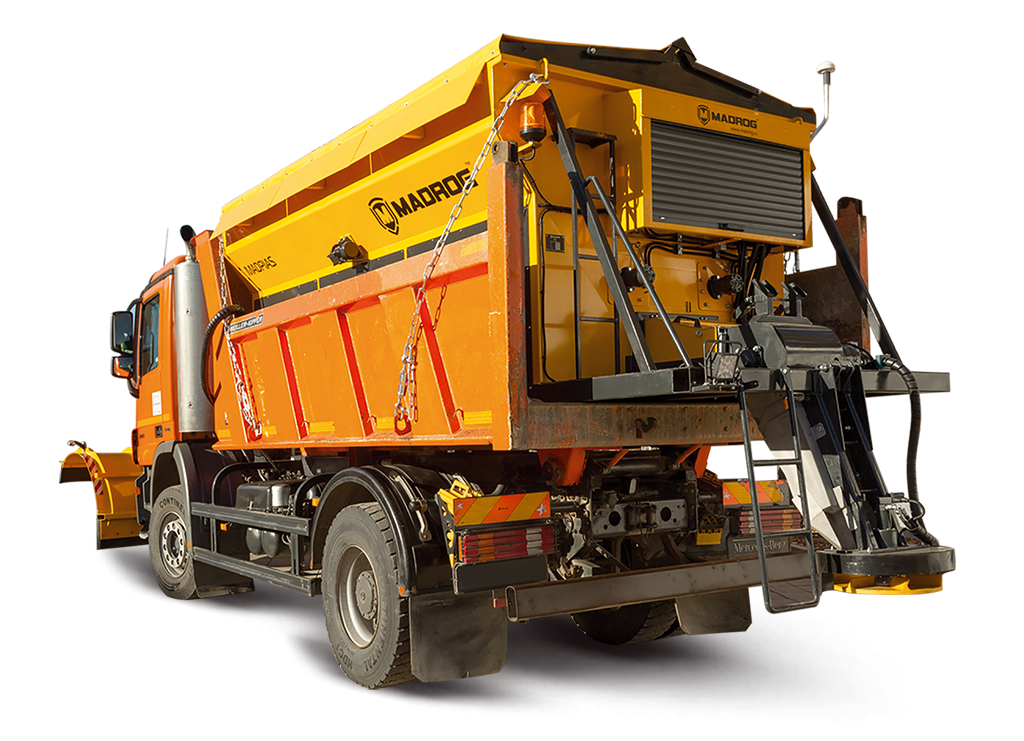 DESCRIPTION
The MSS 9 is a wet salt spreader, very familiar to our sand spreader MSP 9 but is additionally equipped with salt moistening system containing brine tanks with capacity up to 2200 liters. It can also be used for spreading the sand and other bulk materials.
The machinery can be driven by either hydraulic system of the vehicle on which it is mounted or (in option) by its own aggregate (diesel engine and hydraulic system).
The MSS 9 is a computer controlled machine, which ensures high accuracy of the spreading.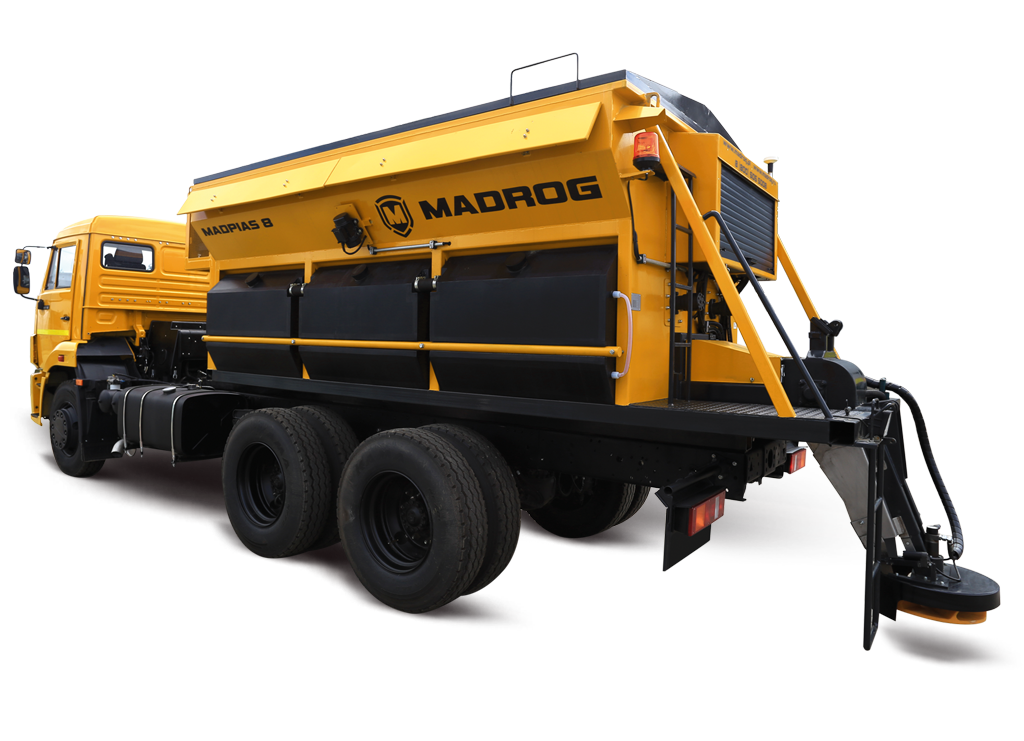 OUTPUT ACCURACY is COMPUTER CONTROLLED
The spreader is controlled from a touch screen panel located in the driver's cab. The computer control keeps constant density of the spreading, regardless of the vehicle speed and the width of the spreading. Material can be spread symmetrically as well as to the right or to the left only.
Our MADPIAS is equipped (even in standard version) with:
? Chain conveyor
? Grid on top of the bunker
? Crushing shafts 2pcs
? Vibrators on the bunkers body 2pcs
? Parameters printer
? Counter of working hours with lowered snow plough

TECHNICAL DATA
SALT SPREADER MSS 9
BUNKER CAPACITY
9 m3
TRANSPORT LENGTH
5170 mm
WORKING LENGTH
5650 mm
HEIGHT WITHOUT CHASSIS
1920 mm
TRANSPORT WIDTH
2330 mm
WEIGHT NET
2340 kg (when driven from vehicle hydr. syst.)
2750 kg (when driven from its own aggregate)
SPREADING WIDTH
2 – 10 m – stepless adjustment
FILES
Contact us ? we will process your request shortly and contact you.