The roadside paver UP 300 is assigned for work with variety kinds of bulk materials, ranging from sand up to hot asphalt. Many customers say that our UP300 is the best roadside paver on the market.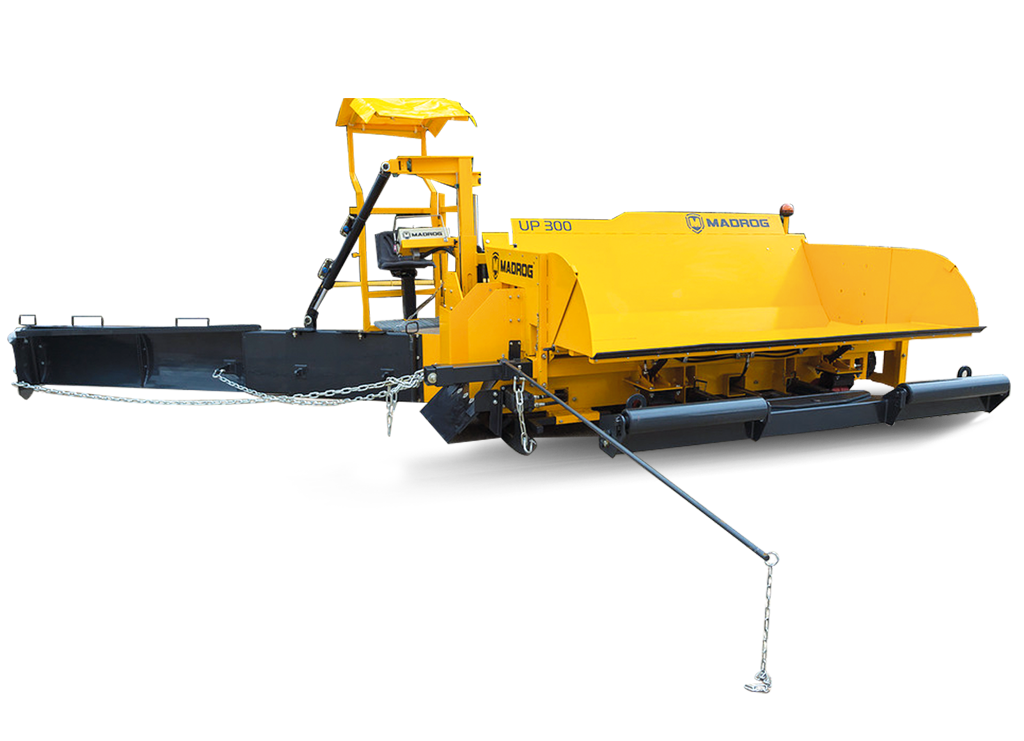 DESCRIPTION
The Roadside paver UP 300 is assigned for paving all kind of bulk materials as well as hot asphalt mass. It is an autonomous machine equipped with an diesel engine and complete hydraulic system. The UP 300 can be installed on any loader of adequate load capacity. The material is transported from the hopper to the road side by conveyor belt. The UP 300 can be equipped with either standard or temperature resistant conveyor belt.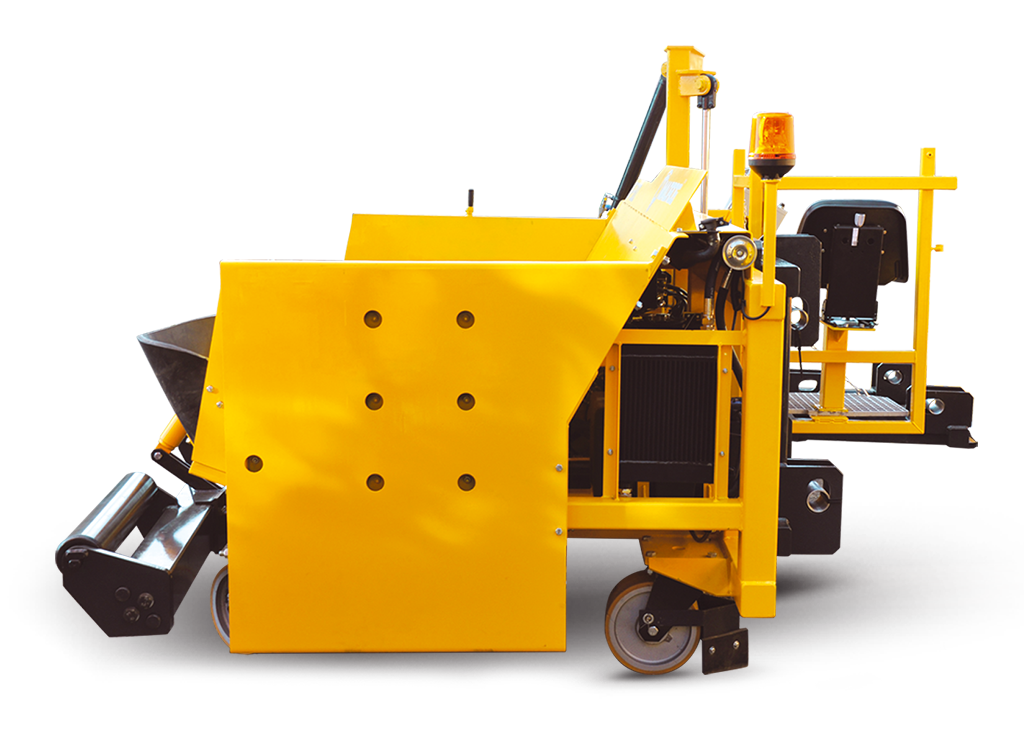 HIGH PERFORMANCE, PRECISION AND SAVING
The paving control is extremely intuitive and friendly to the operator.
We would like to draw your attention to the fact that our UP300 is the first and sole roadside paver on the market equipped with automatic leveling system as standard. The operator is only to set the slope then the automatic system keeps the road side slope to pre-set value and the operator does not have to be constantly focused on maintaining the required slope.
The UP 300 is also equipped with installation for vertical sweeping brush which we can deliver optionally.
UP 300 is able to pave the material also above of the road level.
Solid weight of the paver stabilizes its moving on the road and large wheels diameter provides smooth and stable moving even on the poor quality road surface.
Many Russian customers say that our UP300 is the best road widener on the market.

TECHNICAL DATA
PAVING PARAMETERS
? width: up to 2500 mm and 3000 mm in option
? tickness: + 165 mm – 305 mm
? slope: +/- 10? – automatically controlled
OUTPUT
up to 300 t/h
CONTROL
Automatic – LCD operator control panel
DRIVE
Diesel engine Kubota
FILES
Contact us ? we will process your request shortly and contact you.