Kocher MK 4500 is a machine intended for the transport of hot asphalt as well as for production the ?cold? asphalt mass.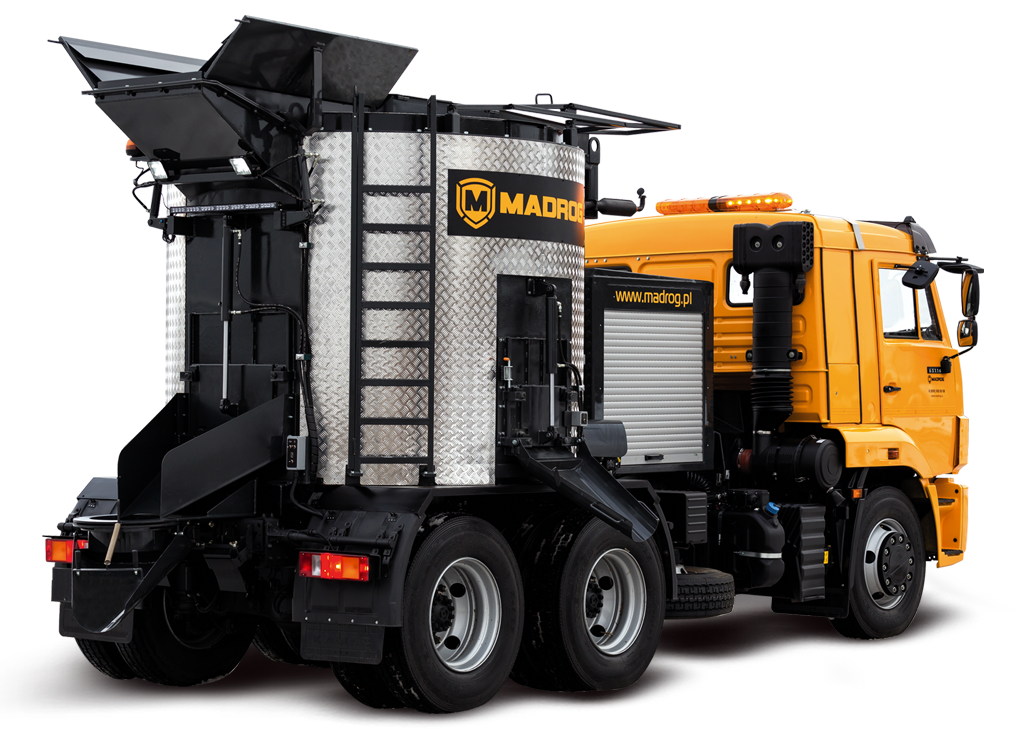 DESCRIPTION
Our Bitumen Cooker MADKO 4.5 is a vertical boiler designed to transport ordinary asphalt, mastic asphalt and asphalt modified with polymers (PMB). It can also be used for discharging small portions of the asphalt (for patching asphalt damages, for example).
The Cooker is a fully autonomous machine equipped with a diesel engine and hydraulic system. It is constructed that way that it can be fixed on a vehicle frame and on a trailer as well.
The asphalt container is made of highly wear-resistant steel and is insulated with 100mm thermal insulation.
Outer sheathing of the container is made of aluminum sheet.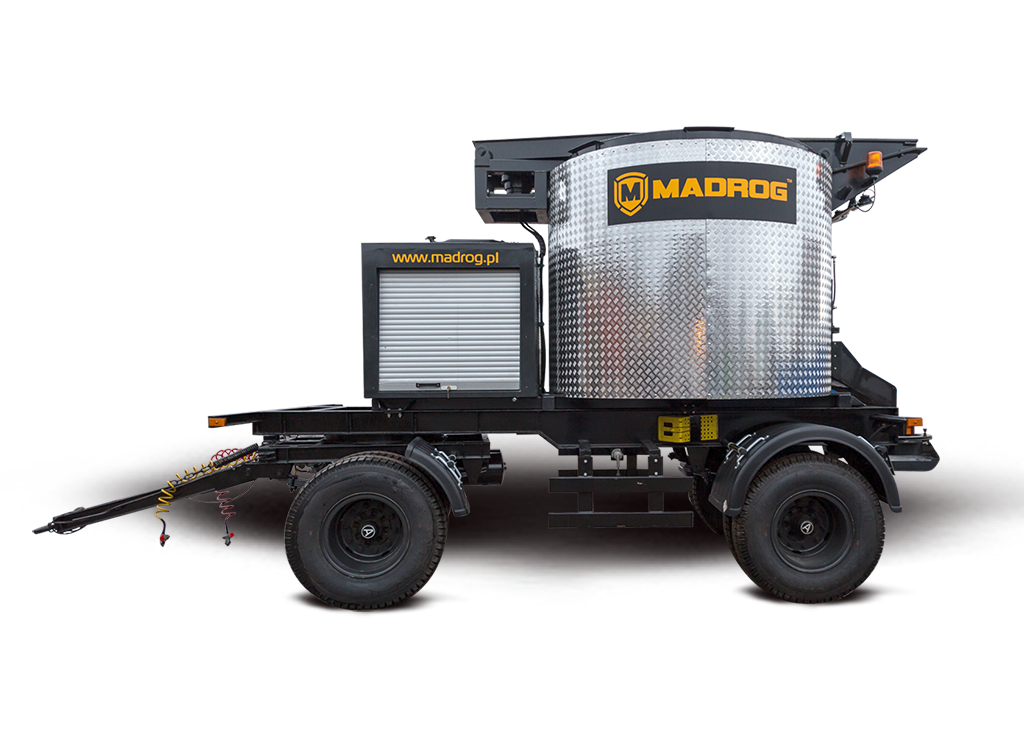 THE HIGHEST QUALITY
An automatically controlled oil burner is used to heat and maintain the temperature of the material in the container.
Operation of the Kocher is automated which is very convenient for the operator, and lets avoid unintentional operator?s mistake. The work controller has several programs of the automated operation.

TECHNICAL DATA
CONTAINER CAPACITY
4.5 m3
CONTAINER HEIGHT
1700 mm
MAX LOAD CAPACITY
12000 kg
WEIGHT
4800 kg
HEIGHT
2165 mm
WIDTH
2380 mm
LENGTH
5360 mm (workspace with slide)
TRANSPORT DIMENSIONS
250-350 x 300 – 500 mm
(depends on the configuration of the slide)
GENERATOR
Kubota D1105 – E3B, Performance 18 kW / 24,5 HP
BURNER
Oilburner MSR DC-DC-Power 12 V
HEATING PERFORMANCE
166 kW Heating Oil/ Diesel
FILES
Contact us ? we will process your request shortly and contact you.