We manufacture road machines designed to work with the use of bitumen emulsions.
30 YEARS OF EXPERIENCE!
The MADROG Company, was established and started its activity in the production, service and repairs of the road machinery in 1985.
We offer a wide sequence of modern road machines. Most of them are computer controlled which is vital for the both machine control and repair quality. Our constructors team has years of experience in road machinery technology and control software.
In production process we adapt reliable parts of the well known makers like Danfoss, Robuschi, Lambordini, Hatz, Cucchi, Kubota, Honda, Siemens, Horner, Ge Fanuc, etc.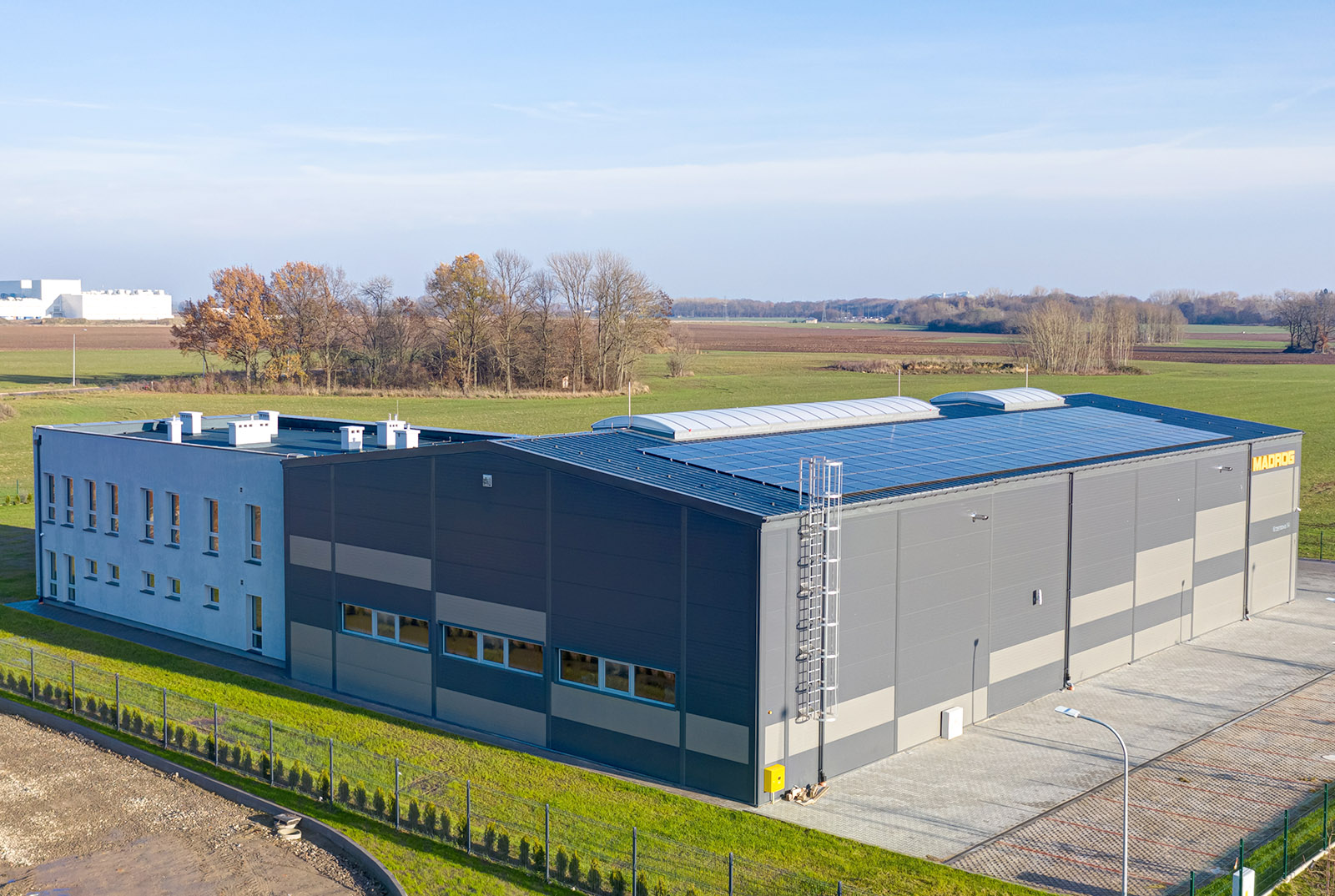 Our machines confirmed their high quality, getting very good opinion while working in Belorussia, Bulgaria, Latvia, Lithuania, Romania, Russia, Ukraine, and of course in Poland. They meet all international requirements of the quality and accuracy, which has been proven by references we got from big international road building companies like e.g. STRABAG, and opinions issued by Technical Institute of Szczecin.
Our hi-tech product, the Kombain KD series an autonomous, modern machine for renovation of asphalt pavement has been awarded with the "Product of the Year" prize.
Taking under consideration all said above, we can say that we offer good and reliable machinery at attractive price.
MADROG Company is also a well recognized supplier of spare parts for many types of bituminous pavers like ABG, Vögele, Marini, Bomag, Dynapac, Titan, Bitelli and others.
Contact us ? we will process your request shortly and contact you.