The snow plough is designed to remove snow from roads of different categories in built-up areas or outside.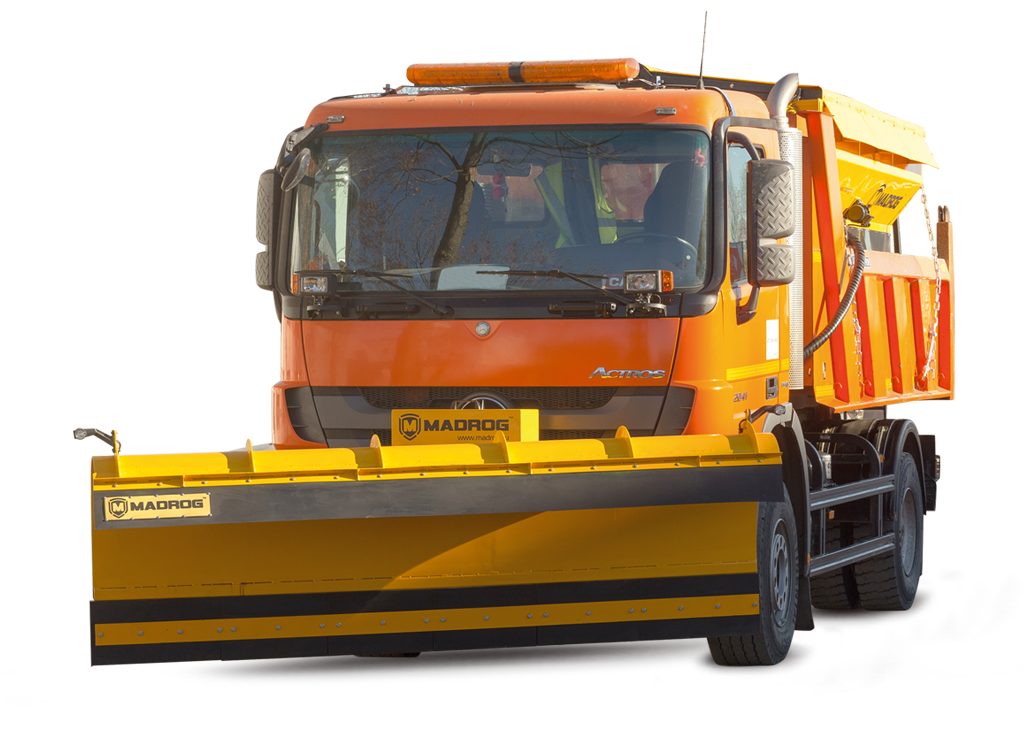 DESCRIPTION
We offer high quality front ploughs both straight and funnel shape.
Thanks to the modern design, our snowploughs are economical and effective tools for road maintenance in winter times.
The ploughs can be mounted on any suitable truck with DIN plate.
They are equipped with electro-hydraulic drive unit and the only need is 24V power supply from the vehicle.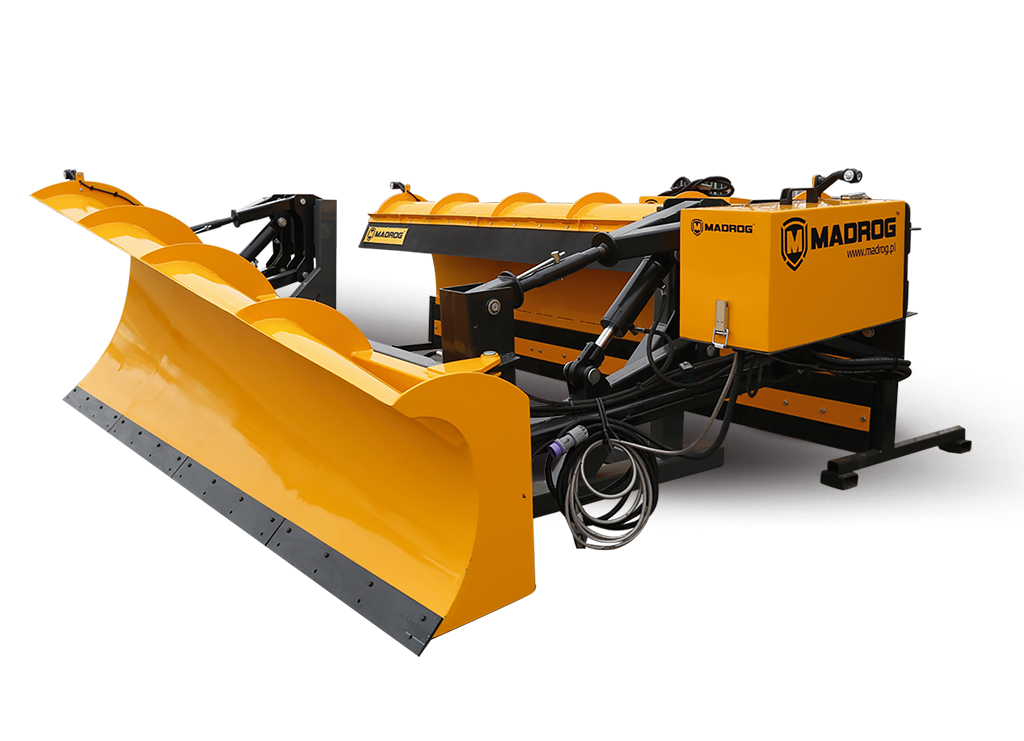 The snow plows are equipped with side-mounted warning lights and halogen work lights and reflective signs.
The driver can easily control from the cab the working angle and the working height of the plow.
The effective working hours with lowered plow can be easily read out of the control panel.
Types of snow ploughs we produce: MAD 3200PL – MAD 3500PL
| TYPE | MAD3000 | MAD3200 | MAD3500 |
| --- | --- | --- | --- |
| Width (mm) | 3000 | 3200 | 3500 |
| Working width (30 ° angle) | 2600 | 2770 | 3030 |
Material: steel polyamides
Width: 3000 mm – 3500 mm
Standard width: 3200 mm
Standard weight: 643 kg, adapter plate included

CONSTRUCTION
? Steel construction, welded with double anti-corrosion protection
? Steel blade
? Replaceable rubber inserts at the bottom of the plough
? Rubber protection
? floating function for overcoming obstacles on the road surface
FILES
Contact us ? we will process your request shortly and contact you.